Coinpot is a new Cryptocurrency Microwallet. This is actually the second wallet we will have you create after making a wallet in Coinbase. We are going to use this mircowallet to collect earnings from a number of crypto currency faucets. This is going to be a large initial part of our overall strategy.
As of this writing, CoinPot consolidates earnings from the following popular faucets…
One quick note about the Moon faucets listed above, just sign in with the same email address that you used to sign up to Coinpot. You do not use a regular cryptocurrency wallet address to sign into the moon sites like you do most faucets. Personally, I find this very easy and convenient but something you should be aware of none the less.
One of the reasons for creating a CoinPot account is to utilize features such as combining your earnings from multiple faucets and in multiple currencies. You can also convert all your different currencies into one that has the lowest withdraw fees. This means that you will reach the minimum withdraw requirement even quicker! This microwallet and gives you extra security for your collected funds with optional 2FA.
 Another interesting feature of Coinpot is that it has it's own tokens available. Everytime you make a claim from any of the faucets that are associated with Coinpot, (these faucets are listed above) you will get three tokens added to your Coinpot account  as well.
This is almost the equivalent of adding yet another faucet because you can convert these Coinpot tokens into any crypto currency supported by Coinpot! At the time of this writing includes, Bitcoin, Bitcoin Cash, Dash, Doge and Litecoin.
In addition to Coinpot giving you 3 tokens for everytime you claim at one of their faucets, they will also give you 1 token everytime you have a referral claim at one of their faucets! Believe me, this can add up a lot quicker than you think when you have even just a few referrals under you helping you out.
Coinpot also has desktop mining available. (this also applies to mobile devices as well as tablets). I don't use this feature a ton but if you are one of those innovative people putting together a mobile mining farm, then this might be worth checking out in greater detail!
There is no fees for Coinpot that I am aware of and this includes the ability to convert any of the currencies (including the tokens) into one crypto currency balance to make for one easy withdraw!
We will be relying strongly on our CoinPot Wallet in the faucets portion of our overall strategy so go ahead and sign up now for free by clicking the banner below!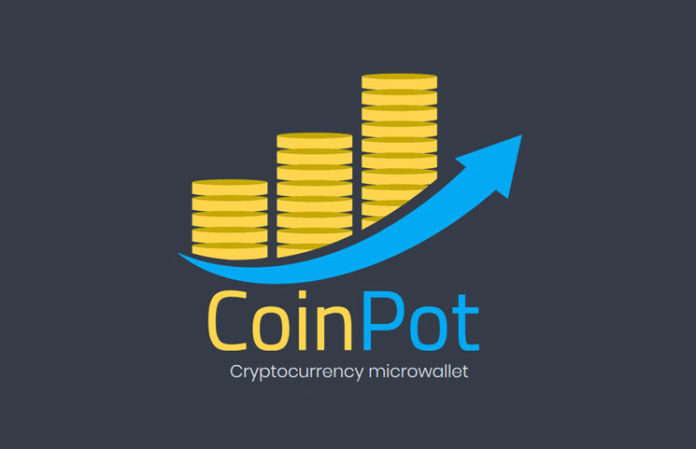 If you would like a step by step guide of how to create a Plug-N-Play Cryptocurrency portfolio built from Bitcoin, Ethereum, Litecoin and many other quality coins (some of which that pay you just to own them!), click the banner below:
Dan Watson and Arkham Industries provide an informational service only and are not responsible for any investments made applying this information. The results described are not typical and are not guarantees of future income. Any investment contains risk and is 100% the responsibility of the investor to assess the risks/rewards involved. It is possible to lose some or all of your investment. We assume no liability assumed or implied for your application of the information shared from the training programs.
I am not a financial adviser and for that reason, nothing I say or write should be taken as financial advice. This information is for informational and entertainment purposes only. I am not the owner of any of the programs mentioned on this website. I am also not connected to the presented websites in any way, shape or form. There is risk involved in trading, mining, lending, staking and investing in cryptocurrency. So any previous payments made by any website or an investment fund do not guarantee that payments will be steady and regular in the future. I am not responsible if a website does not pay out or shut down at anytime. So Join at your own risk. This information is created as per my personal experience. I do not take any responsibility for any losses that may occur. I do not give any financial advise.
Earnings and Income Disclaimer. We make every effort to ensure that we accurately represent these products and services and their potential for income. Earning and Income statements made by its' customers and/or I are only estimates of what we think you can possibly earn. There is no guarantee that you will make these levels of income and you accept the risk that the earnings and income statements differ by individual. As with any business, your results may vary, and will be based on your individual capacity, business experience, expertise, and level of desire.