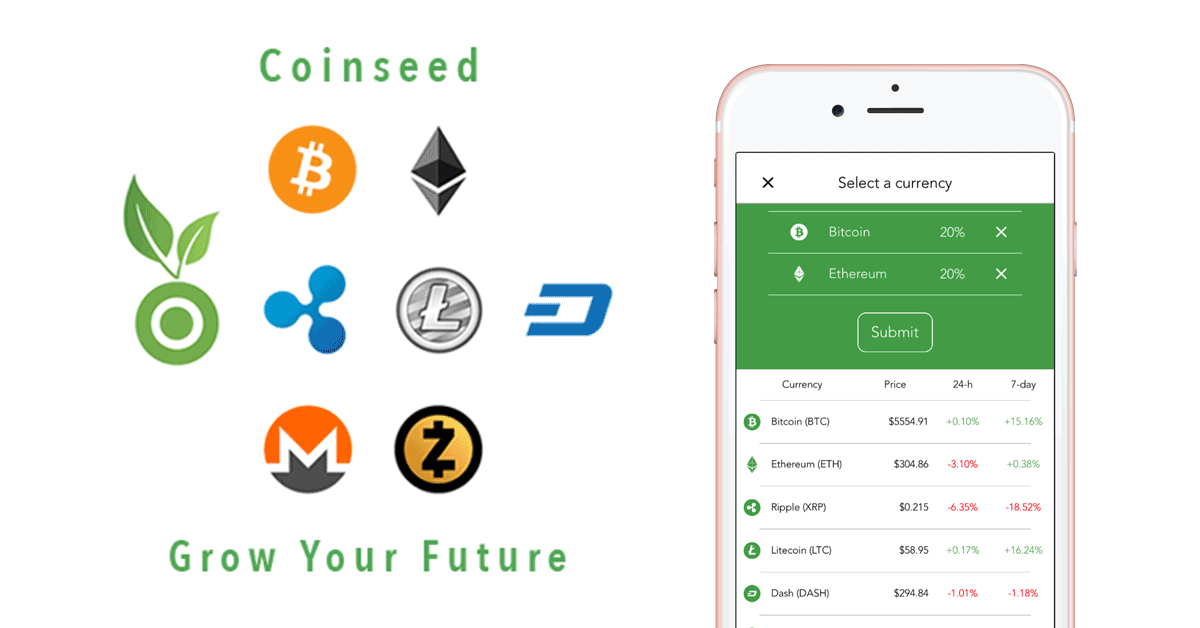 This is a really cool app I like a lot. It will round up your everyday purchases you make with your debit card. Once you add up $5 in loose change from your different purchases, it will deposit that $5 into a portfolio of very promising cryptocurrency coins and you can customize and set up the allotment and asset allocation percentage for each coin! It is all completely up to you!
This is a great way to save up a great portfolio that will absolutely blast off when the next bull run hits. This is one of my secret weapons I use to dollar cost average my way into the crypto markets. This is a great chance to do the same thing and use dollar cost averaging to your advantage!
Invest smart.
Get crypto cash backs.
Grow your future.
or download our app for the full features
Cash back in crypto
Start shopping with your favorite brands and start earning cash back in crypto. Amazon, Walmart, Starbucks and even your Uber ride can help you to save.
Micro investing and Simulation Trading
Investing in cryptocurrencies is tricky. Coinseed reduces your risk with micro-investing and simulation trading. Finally, it is effortless, motivating, and even a little fun.
Start Small and Grow Big
You have so many ways to invest and more are coming. We have started with only one feature and have grown so much.
Crypto Back
Earn crypto cash back when you shop at your favourite brands
Crypto Portfolio
Create your own unique portfolio from tons of coins
Currently, you can make your own portfolio with whatever percentage you want going to each coin. (0-100% for each)
The coin choices are as follows:
Bitcoin
Ethereum
XRP
Litecoin
Bitcoin Cash
Tron
Cardano
Bitcoin SV
Monero
Dash
Neo
Ethereum Classic
Basic Attention Token
Doge
ZRX
Digibyte
Round-Ups
Invest your spare change from everyday purchases
Recurring Investments
Set up a daily automatic investment of $0.5-5 and relax
One-Time Investments
Just invest as little as $5 and enjoy seeing how it grows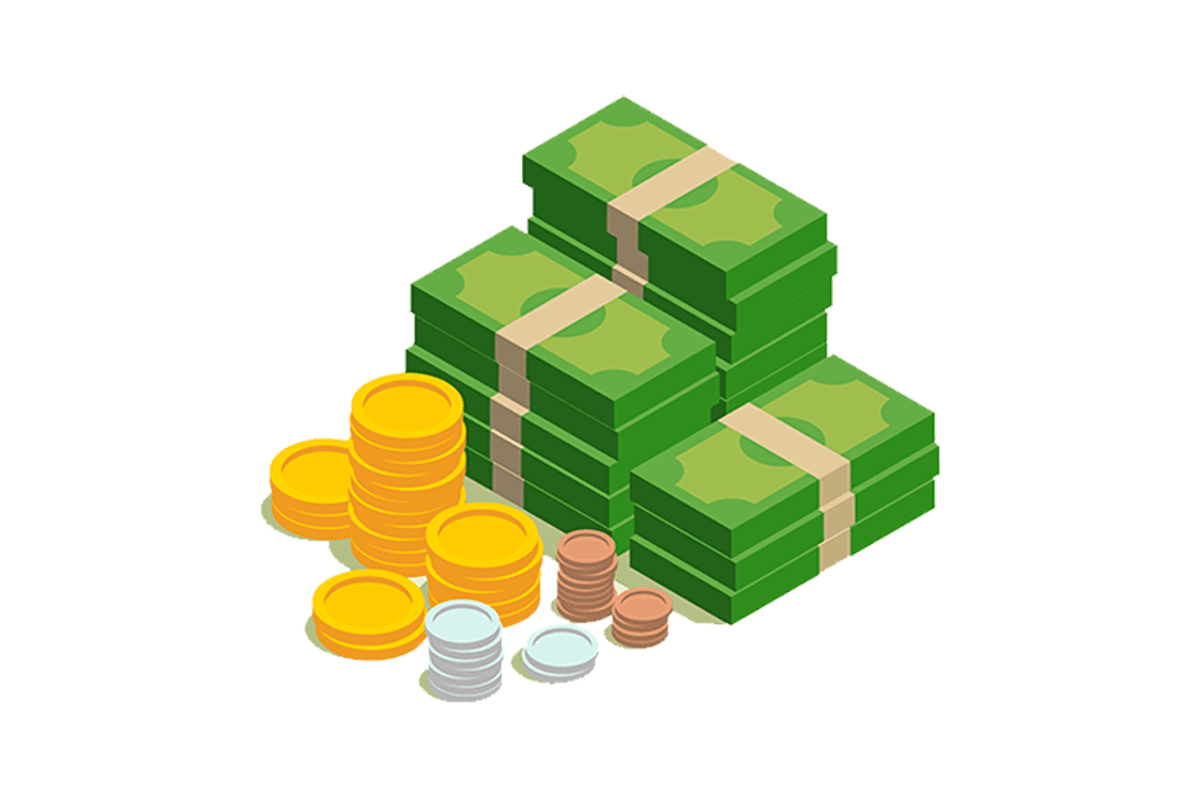 Auto rebalance
Enable our auto rebalancing feature and benefit from price fluctuations
Play Mode
Don't wanna risk real money? Start with play mode and hone your skills.
Weekly Tournament
Enter our simulation trading tournaments and win big money
Social network
You are not alone. Exchange your ideas and learn from others
Investing Made Easy
Coinseed exists for you and serves for you. Check out our pricing information.
$0/month
Coinseed Play
Get play money investing and participate in trading tournaments.
$0/first month
Coinseed Welcome
Use all Coinseed features for free for your first month.
$1/month
Coinseed
Grow your coins and enjoy your investments.
1. How does it work?
Link your credit/debit card to track your roundups (to the next dollar) and to claim crypto back rewards. You need to link a bank account as your funding source to make deposits and withdrawals from your Coinseed account. Explore more in the app!
2. How to opt-out of the social network?
To opt-out, navigate to your social profile and click on the Op-out button. Your investment activities will be hidden from public but your regular text posts will still remain visible.
3. What is the limit of cash back rewards?
The daily maximum cash back rewards is $20.
4. How can I buy just one coin such as Bitcoin?
You can simply create your portfolio rule to be 100% of the coin you want.
5. Is there a fee?
Yes, we have $1 monthly fee and 1% deposit fee.
6. Is there an exchange fee?
No, there is no exchange fee.
7. What is the deposit limit?
The current deposit limit is $50 per day, $1,000 per (rolling) month and $5,000 per (rolling) year for all deposits combined.
8. What are the available cryptocurrencies?
At the moment, we have 13 cryptocurrencies: Bitcoin, Ethereum, Bitcoin Cash, Ripple, Litecoin, Cardano, Dash, Monero, ZCash, Ethereum Classic, NEO, DogeCoin and Digibyte. We will continue to add more cryptocurrencies.
9. How can I withdraw my money?
You can make a withdrawal request, and we'll sell your cryptocurrencies and send the USD amount to your funding source bank account.
10. What is the withdrawal limit?
The maximum daily withdrawal amount is $1,000.
11. Can I withdraw my cryptocurrencies?
No, we don't support cryptocurrency deposits and withdrawals. You can only withdraw your money in USD. This is to offer greater security for our users.
12. Can I change my portfolio rule?
Yes, you can create a new one or choose another rule. All your future investments will be done according to your new portfolio rule unless you rebalance your current assets.
13. Can I convert my entire assets to another portfolio?
Yes, you can convert your assets to another portfolio. There is no fee on the trade, but please note that it's a market (fluctuating) order!
14. Is my bank account safe?
Yes, we use the exact same secure technology as Mint, Venmo, Acorns and Transferwise use. We don't receive nor save any bank login information.
15. Do you have a SSL certificate?
Yes, we use SSL certificate to encrypt all the data being transferred.
16. Micro-deposit verifications?
For US users, the micro deposits are two small test deposits sent to your bank account to verify that we have the correct bank account information for you. The micro deposits usually arrive in 1-3 business days. Please, email at support@coinseed.co if you don't receive the amounts in 4 days. We'll initiate another micro-deposit. You can then navigate to Funding Source screen and click on the button 'Need Micro-Deposit Verification'. You'll see 2 input boxes to enter the amounts.
17. How can I use the social network?
You can see real-time investment activities and follow your friends. You can also create a post, and exchange your ideas with your friends and our community. Please, don't forget to add your profile image and get your username.
18. How can I enable and disable the automatic round-ups?
You can enable and disable it anytime using the 'Round Up Enabled' button.
19. I see multiple Coinseed charges on my bank statement. What is happening?
The most common reason is that your bank is just batch processing your piled up Coinseed deposits over the weekend. For example, if you have $5 daily recurring deposit setup, you will see your deposits on Friday, Saturday and Sunday are being processed on the following Tuesday.
20. How does the 'Double Up Enabled' feature work?
If you enable the feature when your spare change reaches $5, you'll invest $10 (2 x $5) instead of $5.
21. What countries do you support?
We are currently available only in the US.
22. Do I receive NEO gas?
Unfortunately, we don't provide GAS to users who invested in NEO.
23. How do I contact Coinseed?
If you would like a step by step guide of how to create a Plug-N-Play Cryptocurrency portfolio built from Bitcoin, Ethereum, Litecoin and many other quality coins (some of which that pay you just to own them!), click the banner below:
Dan Watson and Arkham Industries provide an informational service only and are not responsible for any investments made applying this information. The results described are not typical and are not guarantees of future income. Any investment contains risk and is 100% the responsibility of the investor to assess the risks/rewards involved. It is possible to lose some or all of your investment. We assume no liability assumed or implied for your application of the information shared from the training programs.
I am not a financial adviser and for that reason, nothing I say or write should be taken as financial advice. This information is for informational and entertainment purposes only. I am not the owner of any of the programs mentioned on this website. I am also not connected to the presented websites in any way, shape or form. There is risk involved in trading, mining, lending, staking and investing in cryptocurrency. So any previous payments made by any website or an investment fund do not guarantee that payments will be steady and regular in the future. I am not responsible if a website does not pay out or shut down at anytime. So Join at your own risk. This information is created as per my personal experience. I do not take any responsibility for any losses that may occur. I do not give any financial advise.
Earnings and Income Disclaimer. We make every effort to ensure that we accurately represent these products and services and their potential for income. Earning and Income statements made by its' customers and/or I are only estimates of what we think you can possibly earn. There is no guarantee that you will make these levels of income and you accept the risk that the earnings and income statements differ by individual. As with any business, your results may vary, and will be based on your individual capacity, business experience, expertise, and level of desire.