WHAT IS A DIVIDEND CAPTURE STRATEGY?:
The dividend capture strategy is an interesting strategy to say the least. It is in fact, the act of purchasing a security right before it has a dividend payout, capturing said dividend, and then selling the security for a slight profit to buy another security about to pay a dividend of its own. By doing this, investors can collect a steady stream of dividend income instead of waiting for several individual holdings to pay their regular dividend.
In order to better understand this dividend capture strategy, it would be wise for investors to be familiar with the ex-dividend date. What this means is this is the day new buyers of a security are no longer eligible to receive any upcoming dividends. Investors looking to capture a dividend must buy the security prior to this ex-dividend date to ensure they are a shareholder of record when the dividend is then paid.
Investors using something similar to this dividend capture strategy will simply buy the stock just prior to the ex-dividend date, ensure they will receive the payment by holding the security until the ex-dividend date, and then proceed to sell the security at a slight profit. Now you would think that in theory, they should be able to rapidly both purchase and sell a number of these securities near their ex-dividend dates and capture numerous dividends. However, in practice, this is not always quite that simple.
First of all, whenever a firm first announces a dividend payout, often the share price will ramp up just a bit prior to the ex-dividend date almost as if to factor in the upcoming payment. This means, investors buying the security AFTER the dividend announcement but yet also before the ex-dividend date, often face a higher purchase price for said security.
Once the stock "goes ex-dividend," the price usually falls to reflect the value of the dividend payment since after the ex-dividend date, buyers of the stock or fund will not receive the upcoming dividend. These actions result in a higher buy price and a lower sell price in many circumstances.
One other difficult component to this dividend capture strategy is of course, taxes. Dividends that are paid on securities which are held for less than 61 days at a time are subject to taxation at the investor's regular income tax rate. I don;t need to tell you that this is a MUCH higher income tax than if you had collected those dividends from stocks you have been holding for a while. Therefore, someone who buys a stock the day before the ex-dividend date and then sells in two days later will be subject to a tax rate of up to 35-40% (depending on the investor's tax bracket) instead of around 15% if they held the stock for a year for example. In theory, it would be much more advantageous as far as taxes go, to but a stock and then collect two or three dividends from it before you attempt to sell the stock itself.
All that being said, variations of this dividend capture strategy are still popular with investors looking for dividends taxed at the lower rate as it allows them to gain more payments per year than just holding on to one security. Taxes aside, it is important to know that by employing this strategy, investors can capture more dividends in any given year from the exact same amount of investment dollars.
For an example, let's say an investor purchases a stock that pays quarterly dividends (most companies pay on a quarterly basis). In this example, the investor would receive four dividend payments throughout the calendar year. However, if that same investor uses a dividend capture strategy, then they would not hold the same single stock for a full year. Instead, they would purchase the stock before its ex-dividend date and (after they collected the dividend) would sell it about 61 days later. After that sale, the investor would then turn around and plunge that capitol back into another company that is about to pay a sizable dividend payment.
If one were to assume a 61-day holding period for each captured dividend, one would be able to pocket SIX dividend payments during the year (365 days divided by 61 equals 6) instead of the traditional FOUR — that's 50% more dividends from the same investment dollars!
Many investors and mutual funds realize extremely impressive returns using this strategy. However, it does it does not come without higher trading costs as well as the risk that share prices will not bounce back after the said stock goes ex-dividend.
Using this dividend capture strategy (or one like it) is one way investors can boost their returns from the dividend paying stock market. While it DOES involve a bit higher risk and trading costs than a simple buy-and-hold strategy, people looking for a way to create a steady stream of dividend income may find the strategy very attractive. It should also be said that, those looking for tax-advantage dividends may like that they can earn more dividend income in a year than under normal circumstances.
If one were to decide they wanted to use this strategy quite a bit in their effort to play the market, it would be wise to have as many things going for them as possible. I don't really use this strategy much myself. (Although I may in the future) But if you wanted to try it yourself, you could drastically keep your profits much higher if you were to signifigantly lower you costs for example. One way to drastically lower you costs with this strategy would be if you did not have to pay any trading fees at all….
Invest for Free
Invest in stocks, ETFs, options, and cryptocurrencies, all commission-free, right from your phone or desktop.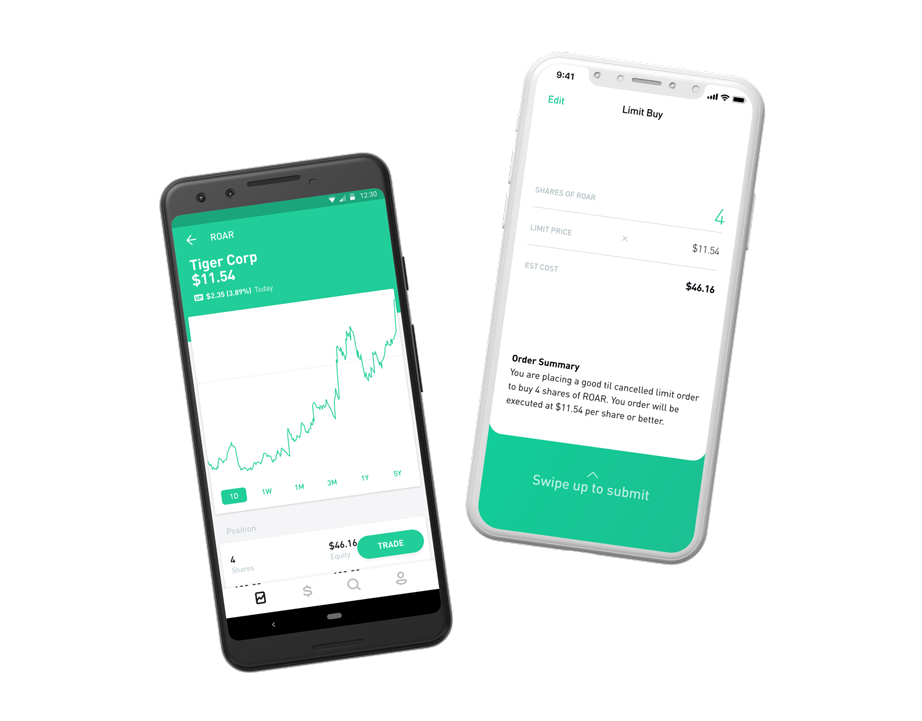 Cash management, coming soon.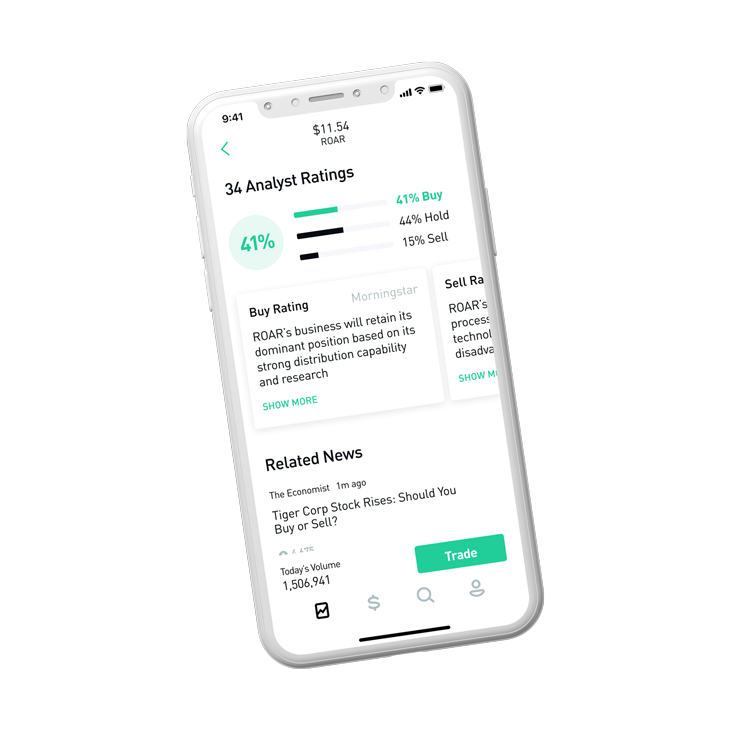 No Manual Needed
Intuitively designed for newcomers and experts alike, Robinhood gives you a clear picture of your portfolio's performance over time, so you can adjust your positions and learn by doing.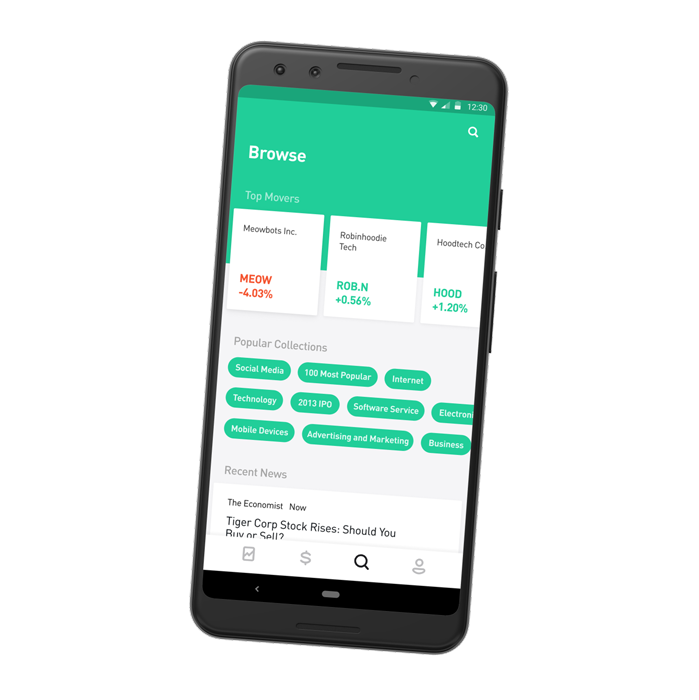 Keep Tabs on the Market
With price movement notifications, customized investment news, and collections of stocks to discover, you'll never miss an opportunity to invest.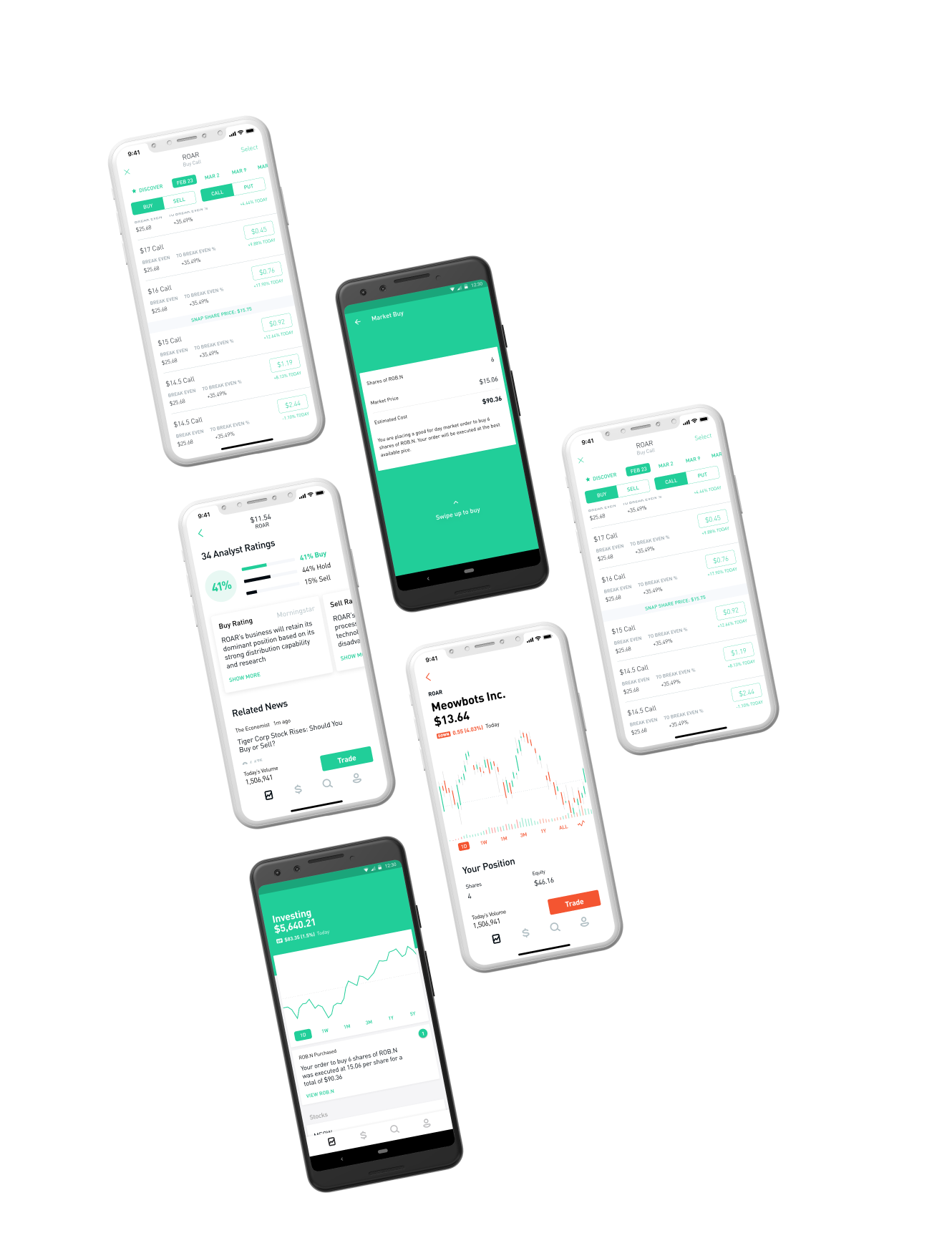 Strategize and Execute
For advanced traders, Robinhood lets you execute multi-leg options strategies, analyze candlestick charts, and trade on margin for double the buying power.
Get Robinhood Gold to start margin trading for as little as $10 a month.
Get Started
Robinhood is a fairly well known trading app. They offer a heck of a setup that it much less expensive than a company like Fidelity. This app will not let you purchase partial stocks. You have to pay full price for investments with this tool meaning it may not be the best choice for beginners. However, because there are zero fees to trade using this app, I have been using it to experiment a little bit and dabble in some things like the dividend capture strategy mentioned above, swing trading and other stuff like that. I really just use this app for my own amusement more so than anything else but it is still great and well worth having an account it. It only takes a few minutes to take control of your financial future. Sign up now to start investing and saving smarter with Robinhood. 
If you would like a step by step guide of how to create a Plug-N-Play Cryptocurrency portfolio built from Bitcoin, Ethereum, Litecoin and many other quality coins (some of which that pay you just to own them!), click the banner below:
Dan Watson and Arkham Industries provide an informational service only and are not responsible for any investments made applying this information. The results described are not typical and are not guarantees of future income. Any investment contains risk and is 100% the responsibility of the investor to assess the risks/rewards involved. It is possible to lose some or all of your investment. We assume no liability assumed or implied for your application of the information shared from the training programs.
I am not a financial adviser and for that reason, nothing I say or write should be taken as financial advice. This information is for informational and entertainment purposes only. I am not the owner of any of the programs mentioned on this website. I am also not connected to the presented websites in any way, shape or form. There is risk involved in trading, mining, lending, staking and investing in cryptocurrency. So any previous payments made by any website or an investment fund do not guarantee that payments will be steady and regular in the future. I am not responsible if a website does not pay out or shut down at anytime. So Join at your own risk. This information is created as per my personal experience. I do not take any responsibility for any losses that may occur. I do not give any financial advise.
Earnings and Income Disclaimer. We make every effort to ensure that we accurately represent these products and services and their potential for income. Earning and Income statements made by its' customers and/or I are only estimates of what we think you can possibly earn. There is no guarantee that you will make these levels of income and you accept the risk that the earnings and income statements differ by individual. As with any business, your results may vary, and will be based on your individual capacity, business experience, expertise, and level of desire.