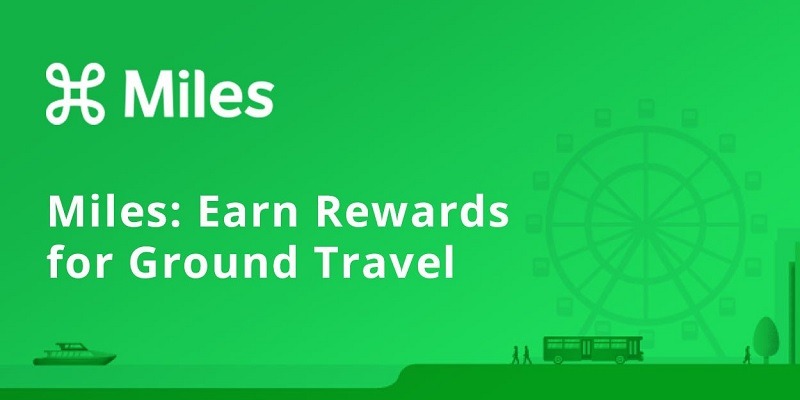 Earn miles
Every trip. Every travel mode. Everywhere.
Miles are earned automatically.
Redeem miles
For exclusive rewards, gift cards,
donations, raffles, and other
products & services.
Brands You Love
Redeem rewards from popular brands
and small businesses.
Giftcard
Raffle
Donation
Challenges
Enter weekly raffles for the chance to win big.
We Care About Your Privacy
The protection of your data is top priority. Your information is never shared with any third parties, and never will be.
Discover Us In The News:
"Miles: the world's first universal miles earnings program… is ready to take over the world"
"Miles has a lot of potential to connect travelers, brands, and destinations"
"While Miles rewards all travel, it gives bonuses for different, greener modes of transportation."
"The miles can be redeemed on the app for rewards through its partners"
"The app puts perks into your soul-sucking commute."
"The Miles App Will Reward You For Every Mode of Transportation"
"Introducing a frequent flyer program for ground transportation"
"Frequent flyer miles aren't just for airplanes — this app rewards you for walking, carpooling"
"Miles is an app that tracks your every move in exchange for deals and discounts"
"You can use your trips.. to save money on everyday purchases— sounds like a dream come true."
"Walk a few miles and earn points: New location-based loyalty program launches"
"The platform is geared toward those of us who don't fly frequently but still..rewarded for our travel"
"Global names leverage Miles as an engagement channel, while startups… for its efficiency"
"Miles has gamified using non-car transportation, but it also adds a rewards structure"
"Earn some green for greener travel"
Users Love Miles!
Julia R.
"I love that I get rewarded just by moving and doing things I would do anyway!"
Heather G.
"I move. I drive. I work. I get miles! And I can give them away to charity. It's all good!"
Emily K.
"This app is really cool! You can earn cool prizes and give back to charity."
Gina L.
"I have to run around all day anyway. With Miles I at least get some sort of reward for it."
Paul D.
"I really enjoy this app and already got discounts on basic things I buy everyday."
Luis R.
"It's fun to watch miles go up each day and the rewards are cool too."
Hannah. M
"Who doesn't like saving money or earning free gift cards?? Love this app!"
Andrew L.
"Cool innovative app that makes commuting fun."
Lola D.
"Drive and earn miles!! Plus get free stuff. You really can't go wrong."
Christina L.
"You get access to great deals and use the miles you've earned to redeem them."
Donna A.
"It's awesome that I can earn rewards just for traveling down the street!"
Leah J.
"I got my mother her Mother's Day present with Miles!"
We Are Growing Fast