How to Earn a $25 Bitcoin Sign Up Bonus With Nexo Cryptocurrency Exchange

This is a great exchange that has some amazing offers (even better if you live OUTside the USA) and if you sign up using a referral like, you'll get a $25 Bitcoin sign up bonus after:
Depositing $100 or more
Keeping your account open for more than 30 days
Complete Advanced Verification
Sign up today: by going HERE
While USDC is different than USD, the main difference is that one is a cryptocurrency and the other is a fiat currency. However, since 1 USD is equivalent to 1 USDC, why not move funds into a site/app that pays you more interest than your bank?
Step #1: Getting Started With Nexo
To start, you'll need a free Nexo account. If you do not already have one, I suggest you get started by going HERE.
After you have created your account and have it set up, you'll want to pass Advanced Verification if you're interested in the $25 Bitcoin bonus. If you don't want to do that, because you like staying anonymous, no worries; but won't get the free sign up bonus.
Also, in case you're curious what limitations you have based on verification levels, I thought I'd include that too:
Starter Verification
With this basic level, you won't be able to top up your savings or credit line wallets. This means, you can't increase your bank transfer amounts.
Basic Verification
Advanced Verification
Verification is required to comply with KYC/AML regulations and to protect your account from unauthorized access. Client verifications are managed by Jumio — the world's most advanced KYC enterprise and are usually completed within minutes. In rare cases, it may take up to 5 business days.
For me, Advanced verification took less than five minutes.
Step #2: Funding Your Nexo Account
Since I am not really trying to connect my bank account to Nexo, my preferred method is to transfer USDC from something like my Coinbase Pro account.
Deposit note: You're able to use any crypto trading platform/exchange you like; just make sure the USDC you purchase and send is on the ERC20 network.
Next, you'll send the USDC funds from your exchange into Nexo. To find the Nexo receiving address, you'll click the Top Up next to USDC. My address looks like this:
Once you have copied the receive address, sends funds to it from wherever you have USDC by clicking Withdraw and pasting in the address from Nexo.
Funds note: You can use this same type of method to collect interest on other coins. I'm demonstrating USDC for simplicity's sake.
After successfully transferring USDC (or another coin) into Nexo, you can start earning 8% APY immediately. If you want to collect up to 12% APY, you'll need to also own some NEXO coins.
Below are the different levels associated with higher USDC earnings of up to 12% APY.
Base = 8% USDC APY
Silver = Base 8% + 0.25% APY
Gold = Base 8% + 1% APY
Platinum = Base 8% + 2% APY
In order to reach the 12% APY for USDC, you must have at least 26.76 NEXO tokens to upgrade your Loyalty Level to Platinum, as shown in the "Earn in Nexo Bonus" line:
Some additional benefits of upgrading your Nexo Loyalty Level are:
If you live outside the United States, you can use any of the sites pictured above to purchase NEXO tokens and qualify for up to 12% APY on USDC and other coins/tokens.
Conclusion
This is a great platform that has a heck of a lot to offer, especially if you live outside the USA. Their offerings get even better if THAT's the case. But even if you are like me and live in the USA, you can still take advantage of this extremely generous Signup offer. After all, $25 is $25! You can get started using Nexo today by simply clicking the banner below: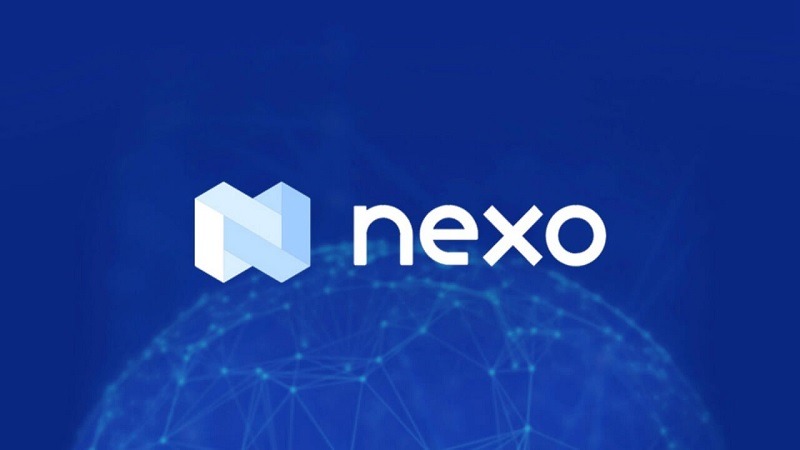 If you would like a step by step guide of how to create a Plug-N-Play, passive earning Cryptocurrency portfolio, Then get your $300 signup bonus NOW and collect crypto coins, referrals, commissions, advertising, profits and results with blinding speed! Simply click the banner below to get started:
Dan Watson and Arkham Industries provide an informational service only and are not responsible for any investments made applying this information. The results described are not typical and are not guarantees of future income. Any investment contains risk and is 100% the responsibility of the investor to assess the risks/rewards involved. It is possible to lose some or all of your investment. We assume no liability assumed or implied for your application of the information shared from the training programs.
I am not a financial adviser and for that reason, nothing I say or write should be taken as financial advice. This information is for informational and entertainment purposes only. I am not the owner of any of the programs mentioned on this website. I am also not connected to the presented websites in any way, shape or form. There is risk involved in trading, mining, lending, staking and investing in cryptocurrency. So any previous payments made by any website or an investment fund do not guarantee that payments will be steady and regular in the future. I am not responsible if a website does not pay out or shut down at anytime. So Join at your own risk. This information is created as per my personal experience. I do not take any responsibility for any losses that may occur. I do not give any financial advise.
Earnings and Income Disclaimer. We make every effort to ensure that we accurately represent these products and services and their potential for income. Earning and Income statements made by its' customers and/or I are only estimates of what we think you can possibly earn. There is no guarantee that you will make these levels of income and you accept the risk that the earnings and income statements differ by individual. As with any business, your results may vary, and will be based on your individual capacity, business experience, expertise, and level of desire.