Just because I appreciate my readers so much, I wanted to put together a list of great material that I have come across and that I think may help you out in more ways than one. Please feel free to take advantage of the several offers below this. All as a way of me saying: "Thanks for reading!" My own personal strategy is that whenever I find a bonus like this that saves or earns me money, I will always, always, ALWAYS put the difference saved or earned into my crypto portfolio and I highly suggest that you consider doing the same.
Some of these bonuses require a small deposit to take advantage of them but if you take advantage of some of the earlier bonuses on this page, you should have more than enough to make those deposits using nothing out of your own pocket so to speak. It may take a little bit of time and effort to go through and complete all the steps necessary to claim all these bonuses but it is still free money and if you are REALLY trying to make a difference in your financial future, you need to take every step you can to give yourself each advantage available to you.
I will break these down going from absolutely free bonuses first and bonuses that require a deposit (that you then get back) near the end.
Advertising Bonuses: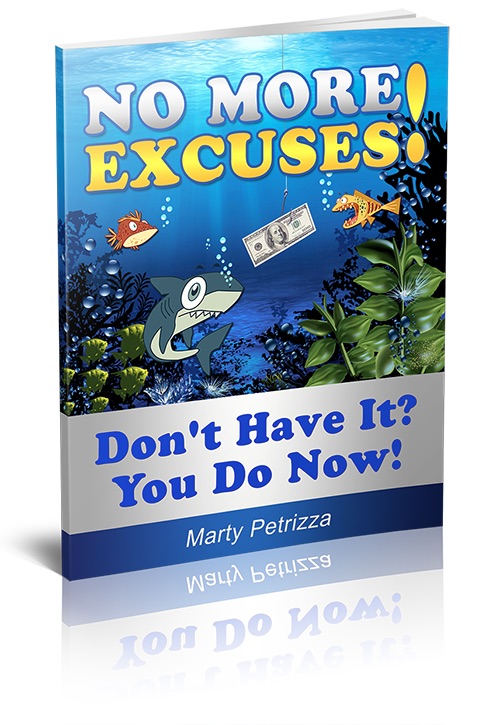 No More Excuses! This is a great read and applying the information in this book is what allowed me to really supercharge my business and get it on the next level. Using the strategies in this book will allow you to take even the smallest of advertising budgets and REALLY stretch it out and grow it over time and the results you get will be nothing short of amazing, I promise!
The TripleAPlan While this is not written by the same person as "No more excuses", I consider it a followup book. In fact, it is even mentioned in "No more excuses" and the author recommends reading it next. It builds on the principles laid out in the previous book and will help you get even better results!
You are already a member of free traffic sites. Do you want to squeeze out even more traffic from them without ANY more effort? Doing so would almost feel like cheating, wouldn't it?
Well, this isn't cheating, but it gives you access to so much traffic potential you will never run dry. Traffic Codex provides you with current promo codes for all free traffic sites online. Plus, it's easy to use. Simply enter a site URL and you'll see a list of all available codes, browse other codes, or even download their browser extension that will light up whenever you are on a site with an available promo code! How crazy is that?
It also works as a free downline builder for all the sites.. so yep, even more referrals, and more traffic.
(You know how big of a fan I am of downline builders!)
Traffic does not cost anything to join so I would highly recommend stopping by today and setting up some FREE advertising for your Viral Stacking affiliate links and banners! Be more effective and get more traffic for your time, use promo codes at the top traffic sites using Traffic Codex! Why not start getting referrals under you in Viral Stacking starting today with the free advertising you can pick up with Traffic Codex?

This is a great place to get even more consistent impressions to your overall banner strategy. You can use promo codes "welcome" and "adminhalloween"  to get enough points to purchase 19 LIFETIME banners to add to your overall advertising arsonal!
FINANCE ORGANIZER:
Billshark  $10 for both parties referral commission
ask Trim app 15% $6/lead commission
Truebill 40%  Have to apply for an affiliate status $6-10/lead
MILEAGE CASHBACK: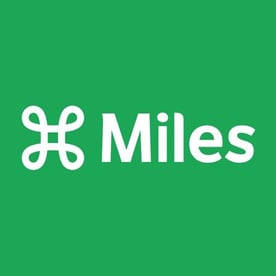 MILES
app 1500 "miles" app bonus amazon $1,$5,$10 cards
SHOPPING CASHBACK:
$30 Rakuten $30
$20 IBotta $10 commission
$10 topcashback $25 commission
$10 rebatesme $10 commissions when 10 bucks saved
$10 groupon $10 commission
$10 Befrugal $10 commission
$10 Dosh $10
$5 Drop app $5
$5 Checkout 51 $5
$5 shopkick app X
$3 Fetch $3
receipthog
receiptpal
GAS CASHBACK:
This is a great little app that helps you get back some of those soul sucking high gas prices. You just open up the app, pick where you want to fill up, match up your card (you don't have to supply them the full card number) and then verify when you are done. That's it! You can also get cashback on groceries and some resteraunts as well. If you fill up often and hit the grocery store frequently like I do, then you can rack up some decent money back each month. You can choose if you want this cashback in the way of gift cards, Paypal or even put straight back into your bank account! This can either help you pay for your next tank of fuel or you can use this extra income to help build your crypto portfolio.
PAYMENT PROCESSORS:
$20 Netspend $20
$10 Paypal $10 https://www.paypal.com/us/webapps/mpp/crypto/invite
$5 Cashapp $15
$5 in cash when you sign up as a new user. No other requirements needed. Square's Cash App is not just a P2P payments app, but also allows you to buy Bitcoin and stocks. You can take your $5 referral and buy like, one millionth of a Bitcoin.
Investment Brokerage Bonuses:
first trade (no funding necessary)
Public investing app (no funding necessary)
Robinhood (no funding necessary)
| | |
| --- | --- |
| Robinhood now offers fee-free crypto trading alongside fee-free stock trading. You can seamlessly sell stocks for dollars, and use those funds to buy crypto (Ethereum and Bitcoin for now). I've been using RH since 2015 without a hitch (no I didn't buy GME) saving hundreds in transaction fees. Use my link and get a free stock just for signing up. | Get 1 free stock for signing up. You must claim your stock witin 60 days in the app. |
Webull (needs $100)
| | | |
| --- | --- | --- |
| All in one stock & crypto trading exchange. The UX is OK – the app tries to do a little too much IMO and sometimes feels like a casino. On the other hand, there are tons of features, including paper trading. | Get up 2-4 stocks for free depending on the promotion. Similar to Robinhood but a bit richer. | Referral program: New users open a brokerage account and makes an initial deposit of at least $100 within 30 days of signing up. Pretty low bar! |
moomoo

We have talked about Stash quite a bit as well but I wanted to mention the bonus they have that is similar to Acorns. With Stash, you can join the app by using the link above and once you have finished setting up your account completely, Stash will include an extra $5 into your account as well as mine! This is a way to get started and with an even bigger bang for your buck!

We have talked about Acorns before. But did you know that if you join using my link above that once you finish completely setting up your account, we will both have an extra $5 deposited into each of our accounts? $5 aint bad for setting up something you should be doing anyway and this will just help you get a slightly faster jump start on those goals!

M1 Finance is prepared to be a little bit more generous with it's platform and if you use the link above, they will add an extra $10 to your account once you have the app downloaded and completely set up. $10 for about ten minutes of work sounds like a no brainer to me!
Exchange Bonuses:
Basically, Once you sign up with Abra and complete your KYC, you will need to deposit $15 worth of any crypto (TRX would have some of the lowest fees) and keep it in there for 30 days. At that point, you will be credited $25 worth of their native coin, CPRX. You can convert the CPRX to TRX or BTC or whatever other coin you like and then withdraw it. BOOM! You AND your referrer are now $25 richer and can use these extra funds to get even MORE free funds by using similar offers. You can sign up for a FREE account at Abra by simply clicking
HERE
or just the banner above.
$50 Coinberry $50 (needs $50)
Coinbase has a great deal where when you join from the link above, you get $10 in extra cryptocurrency when you make a purchase of $100 or higher. That's almost like getting a 110% ROI almost instantly! Also, don't forget you have the ability to earn several different cryptocurrency coins just by learning about them! That makes your total earning MUCH higher than 110% within about an hour! This promotion also gives the referrer $10 as well.
$25 NEXO $25 (needs $100)
$30 BlockFi $30 (needs $100 and their card) otherwise $10 $10
$25 Voyager $25 (needs $100)
$20 Bitstamp $20 (needs $100)
$10 Gemini $10 (needs $100) possible $50 bonus for $500 traded
————————–
$25 Crypto.com $25 ($400)
DeFi Lending Platforms:
$40 Celsius $40 ($400)
MyConstant
anchor protocol
planet finance
midas investments
$25 stablegains ($1000)
https://www.joincrane.com/
uniswap
pancake swap
venus
compound
yearn finance
curve finance
sushiswap
aave
ankr
Once you have taken the time to look through all the bonuses here, feel free to click the big blue "NEXT" button below in order to continue onto the next step of this strategy:
Dan Watson and Arkham Industries provide an informational service only and are not responsible for any investments made applying this information. The results described are not typical and are not guarantees of future income. Any investment contains risk and is 100% the responsibility of the investor to assess the risks/rewards involved. It is possible to lose some or all of your investment. We assume no liability assumed or implied for your application of the information shared from the training programs.
I am not a financial advisor and for that reason, nothing I say or write should be taken as financial advice. This information is for informational and entertainment purposes only. I am not the owner of any of the programs mentioned on this website. I am also not connected to the presented websites in any way, shape or form. There is risk involved in trading, mining, lending, staking and investing in cryptocurrency. So any previous payments made by any website or an investment fund do not guarantee that payments will be steady and regular in the future. I am not responsible if a website does not pay out or shut down at anytime. So Join at your own risk. This information is created as per my personal experience. I do not take any responsibility for any losses that may occur. I do not give any financial advise.
Earnings and Income Disclaimer. We make every effort to ensure that we accurately represent these products and services and their potential for income. Earning and Income statements made by its' customers and/or I are only estimates of what we think you can possibly earn. There is no guarantee that you will make these levels of income and you accept the risk that the earnings and income statements differ by individual. As with any business, your results may vary, and will be based on your individual capacity, business experience, expertise, and level of desire.