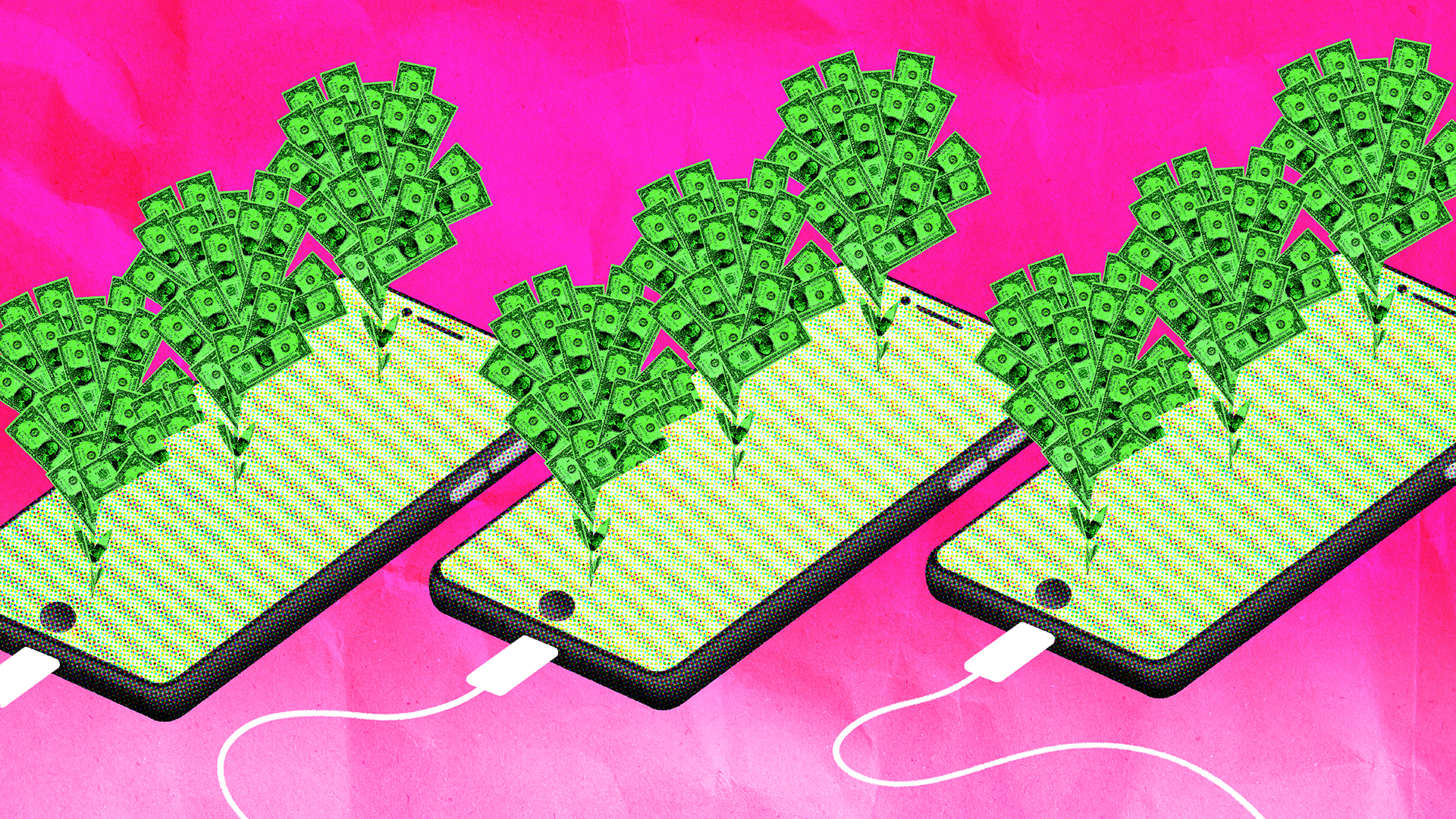 I have been interested in the idea of a phone farm for a while now. However, I never really took the time to do much research into it until recently. I always assumed it was far too complicated to be simple enough for me to do and honestly thought the whole idea was a bit overwhelming despite also still being intriguing as hell.
Fast forward several years to pretty recently and I couldn't help myself. I started to see videos about phone farms popping up on Youtube. Some videos were pretty old and the data was no longer relevant but some were published very recently with some pretty impressive results that were too hard to ignore. I was sucked in.
I spent FAAR too many days following that watching every single video I could on it. I read every article I could find on it regardless of if the article was new or old. Didn't matter if the info was still relevant or not. I read it all. I started to notice several things and patterns however. One pattern is there were several questions I was having that it seemed like no video or article author seemed to touch on. Another pattern I noticed is that people making youtube videos about phone farming got very impressive subscriber rates with relatively low amounts of videos. That tells me that there are a lot of people searching for videos and articles about this subject.
Another thing I noticed is that like many other industries, what worked well a couple years ago rarely works as good currently. Phone farming is a large game of escalation. When strategies stop working as well, you have to be adaptable to use new strategies. This is something that I want to stay on top of.
These apps that I am using will usually pay in one of three ways. Those include Paypal, Gift cards and cryptocurrency payments. Here is my planned breakdown of what I will do with each payment method. For any earnings I get via Paypal, my plan is to use all of this income in order to buy more phone for the farm. My first initial goal is a couple dozen phones. After that milestone, I plan to go even bigger. Any gift card options I have will most likely be optioned to receive Amazon gift cards and these will be used to purchase more equipment for the phone farm such as cables, chargers, power strips ect.
The last way I will be taking payment is cryptocurrency. I have had an untold number of people ask me what the best ways are to earn a little "seed coin" in the form of cryptocurrency and while I have given more than several examples in the past, this project is going to do a great job of providing literally dozens of different ideas and strategies that you can use in order to build a little seed coin with which you can grow and multiply into a much larger and consistent income with the comprehensive strategy over at ViralStacking.com but that is a story for a little later.
This page will be constant but I will continuously be adding to it and updating in information on it. Any time I do a new video update on my mining farm, I will put that video at the top of this page. I will also try to keep as many technical details as possible listed below as well as frequently asked questions and answers as I get them.
We are going to be extremely thorough with this setup and test the hell out of everything seeing which model phones perform better than others, if there is a hash rate difference, if there is a life expectancy difference, if there is a heat difference, if there is any kind of noticeable difference at all, I will let you know.
I also plan on keeping a full public log of phone models as well and my rating of each one. I want to make this as plug and play as I can for anyone else wanting to get into phone farming themselves.
Let me make all the beginner mistake for your and report what I find so if you decide to go down the same path, you will be light years ahead of where I started!
Any initial questions, you can put them down below:
Here is a list of the phones I will be using to start out testing and give you results on each one. I will have them listed from my favorite to least favorite with a note or two about my thoughts on each one.
Samsung Galaxy J3 Orbit (So far so good)
Samsung Galaxy S7 (Runs great just like you would expect)
Samsung Galaxy J7 Crown (screen is cracked pretty bad but performs Cryptotab like a champ)
TracPhone Z7998BL (seems a tiny bit slow but stilling mining as fast as others)
Another Samsung S7 (runs great)
I am going to also have a short list here of phones that I do NOT recommend getting as well as the reason I was having problems with them:
Any phone that requires a SIM card to get access to the Google play store
Smaller smartphones are not very reliable at getting the play store to work in my experience
Any phone that will not allow you to sign into Google
Here is a list of the apps I plan on using and testing. There are more than one different categories that I will be utilizing. Not every app will be on every phone. The main reason for this is some apps have a device limit. Once I have gotten further into the testing, I will update this list by removing programs I need to and perhaps adding a secondary list of programs that I am currently testing but are not quite ready to recommend yet. I will have these broken up into categories and they will also have a note or two as well.
MINING
CryptoTab (This is the main reason I wanted to start a phone farm)
DATA COLLECTION APPS
HoneyGain
Peer2Profit
Neilson Panel
Tapestri
VIDEO WATCHING APPS
Hideout
Swag Bucks
Inbox Dollars
grindabuck
engageme.tv
LOCK SCREENS
Smore This is a very simple lock screen app that pays you $0.10 each day.                          Use Code W5A2LO for a 25 point signup bonus!
MyRobinHood  Not to be confused with the Robinhood investing app. This is a Smore clone that also pays you $0.10 each day. You can use code 73905 to get  25 point signup bonus!
screen lift
screen stash
adme
screenpay
whaff locker
Check-in Apps
Cash Piggy This is as simple as opening the app once a day and claiming your $0.05 bonus reward. Use the code pboe45e when signing up!
OTHER
Google opinion rewards
Inbox Dollars
Dosh
Shopkick
Sweatoin
winwalk
If you would like a step by step guide of how to create a Plug-N-Play, passive earning Cryptocurrency portfolio, Then get your $300 signup bonus NOW and collect crypto coins, referrals, commissions, advertising, profits and results with blinding speed! Simply click the banner below to get started:
Dan Watson and Arkham Industries provide an informational service only and are not responsible for any investments made applying this information. The results described are not typical and are not guarantees of future income. Any investment contains risk and is 100% the responsibility of the investor to assess the risks/rewards involved. It is possible to lose some or all of your investment. We assume no liability assumed or implied for your application of the information shared from the training programs.
I am not a financial adviser and for that reason, nothing I say or write should be taken as financial advice. This information is for informational and entertainment purposes only. I am not the owner of any of the programs mentioned on this website. I am also not connected to the presented websites in any way, shape or form. There is risk involved in trading, mining, lending, staking and investing in cryptocurrency. So any previous payments made by any website or an investment fund do not guarantee that payments will be steady and regular in the future. I am not responsible if a website does not pay out or shut down at anytime. So Join at your own risk. This information is created as per my personal experience. I do not take any responsibility for any losses that may occur. I do not give any financial advise.
Earnings and Income Disclaimer. We make every effort to ensure that we accurately represent these products and services and their potential for income. Earning and Income statements made by its' customers and/or I are only estimates of what we think you can possibly earn. There is no guarantee that you will make these levels of income and you accept the risk that the earnings and income statements differ by individual. As with any business, your results may vary, and will be based on your individual capacity, business experience, expertise, and level of desire.